Marketing and PR Manager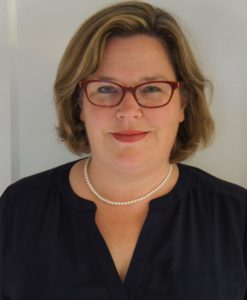 Elizabeth Albrycht has worked in communications and marketing for more than 20 years, primarily in the technology, association and higher education sectors. She focuses on building brands and digital strategy and tactics, and has spent the past few years working with global millennials as the director of an international communications program in Paris, France.
As a consultant, Elizabeth worked with IBM promoting its supercomputers, then helping the company launch its online strategy. She spent several years in Silicon Valley promoting B2B startup technology companies and their products in the fields of enterprise software, networking and storage. She has also managed marketing, events and digital communications for membership organizations, such as The Future of Work, the Millennium Project, the Mobile Enterprise Alliance and the Help Desk Institute.
Elizabeth has a strong reputation in the digital communications sphere, having been involved in the early days of social media as an evangelist via her blog, CorporatePR, then later as a founder of the New Communications Forum and the Society for New Communications Research (which recently merged with the Conference Board). She also served as a co-chair of the Public Relations Society of America (PRSA) Digital Impact conference from 2009-2013.
Elizabeth earned a B.S. in Mass Communications from Boston University and an M.A. in Communications and Media Studies from the European Graduate School. She has completed graduate work in Science and Technology Studies at Virginia Tech and is currently working on her doctorate.
A proud geek and science fiction fan, she likes to spend time embarrassing her two young daughters and helping her husband teach them to appreciate classic rock, which, sadly, remains a work in progress. After many years in France learning to tell the difference between a Medoc and a Côtes de Bourg, among other skills, she is glad to be back in the U.S. and loves watching her girls adapt to American culture while maintaining their "French touch."