Marketing and PR Manager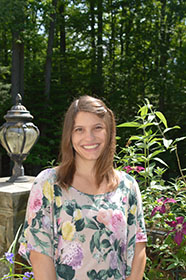 Niki Juhasz is a marketing and PR manager at Verasolve. She has experience with both in-house and agency PR, communications and marketing and has worked on healthcare, government, grassroots, nonprofit, technology and education initiatives. Before moving to DC, she taught public speaking at Auburn University while pursuing her master's in communication. A Hungarian native, she graduated summa cum laude with a bachelor's in public relations and Spanish from Auburn. She speaks, reads and writes Hungarian and Spanish, in addition to English.
Niki believes all communication problems can be turned into opportunities and is a staunch supporter of the pros and cons list. She also swears by the AP style book and hates the oxford comma. 
When not helping her clients build stakeholder value, Niki loves traveling, reading, exercise, most unhealthy foods and all things outdoors. She believes there is adventure in every day, you just have to find it. She has climbed Huayna Picchu, been on top of pyramids, seen a volcano erupt, spent a semester in Spain and has many more adventures planned.