Senior Marketing and PR Manager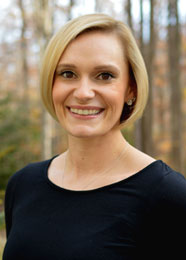 Sara Roa is a dynamic and driven marketing and public relations professional with experience in writing, strategy, and account direction. Sara has spent her career working with a broad range of clientele including federal agencies, government contractors, financial firms, nonprofits, major corporations, and small businesses. As an account supervisor at Verasolve, she is expert in message development, project management, day-to-day client supervision, and relationship building. Sara was previously Director of Business Development for ShadowTV, a monitoring service for multimedia and traditional news coverage, where she was responsible for driving new sales of ShadowTV's online database to a wide variety of communications professionals. Prior to ShadowTV, she served as Business Development Director and Senior Account Executive at VMS, an integrated media intelligence firm serving marketing, advertising, and public relations experts worldwide.
Sara earned a B.A. in business management with a concentration in marketing and public relations from Hood College in Frederick, Md.
Sara spends her free time lifting heavy things in the gym and has been known to participate (while wearing a backpack weighted with bricks) in a couple of crazy overnight events called the GORUCK Challenge. She is a Baltimore native; enjoys picking crabs and cracking lobster; thinks Old Bay can go on anything; wears cowboy boots (even to work); likes being outdoors; listens to country music; drives pickup trucks; religiously watches Baltimore sports; and loves hanging out with her husband, 90 pound dog, and tiny five pound cat. She dreams of owning a small farm one day, complete with numerous pygmy goats.