Vice President, Business Development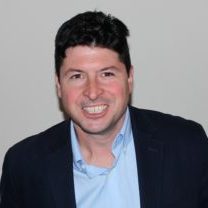 As Vice President of Business Development, Brooks concentrates on the long-term, tactical growth of Verasolve's clients with goals of enhancing brand recognition and increasing closing ratios.
Brooks has more than 13 years of business development experience across several fields. Before joining Verasolve, he was Director of New Client Development at SmithBucklin, the world's largest association management company. He led business development initiatives for the outsourced services team, which offered marketing, PR, advertising and event strategy and management services to associations and corporations.
Prior to SmithBucklin, Brooks worked for Avison Young, a full-service commercial real estate company, where he represented landlords and tenants. Before that, he worked for the NBA's Atlanta Hawks, where he sold corporate sponsorships to Atlanta-based Fortune 1000 companies.
Brooks earned his B.A. in Business Administration from the College of Charleston. He grew up locally and lives with his wife and daughter (daughter #2 arrives in June!) in Fairfax. Outside the office, he's an avid golfer and enjoys competitive motorsports — he's active with the Porsche Club and Sports Car Club of America. Sadly, he is a loyal Redskins fan.