Marketing and PR Manager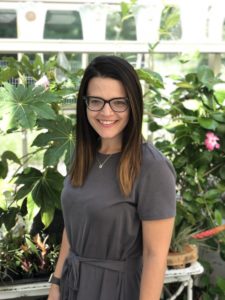 Debbi Patton is a passionate and motivated marketing and communications professional with expertise in social media management, event planning and writing. She has extensive experience working in both the finance and veterinary industries.
Prior to joining Verasolve, Debbi was the marketing manager at VCA Veterinary Referral Associates, a specialty and emergency animal hospital. In this role, she expanded the hospital's social media presence, implemented new marketing strategies and successfully planned more than forty events.
Debbi graduated magna cum laude from the University of North Carolina, Wilmington with a bachelor's degree in communication studies and a double minor in journalism and leadership. She was actively involved on campus and participated in many student organizations, including Student Government, Campus Conduct Board and the Dean's Advisory Council. She recently received her master's degree in digital media and storytelling from American University.
In her spare time, Debbi loves to read, watch DC sports and play bingo on Thursday night with the local senior citizens. She also enjoys spoiling her niece and nephew and spending time with her family and friends. Anyone who has met Debbi knows that she is the proud mom of the most adorable and attitudinal Frenchton, Dewey!