Strategic Marketing and PR Manager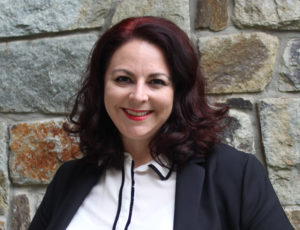 Karen Naumann, MA, APR is a seasoned practitioner with more than 20 years of communication experience. As a Strategic Marketing and Public Relations Manager at Verasolve, she manages a portfolio of government contracting clients in the IT and cybersecurity space, as well as clients in the financial services and healthcare industries. Outside of work, Karen is an adjunct professor at the University of Maryland, where she teaches a news writing and reporting for public relations course in the Department of Communication.
Prior to Verasolve, Karen worked in communication for the Government of Israel at the Consulate General of Israel to the Southwest United States. There, she led communications in a six-state region on behalf of Israel's Ministry of Foreign Affairs.
Karen's professional work has received honors from the Houston Press Club, as well as the Public Relations Society of America (PRSA), the nation's largest professional organization serving the communications community. Karen is accredited in public relations (APR) through PRSA. In addition to being a PRSA National Capital Chapter member, she is active in Washington Women in PR, the League of Women Voters' Maryland Chapter and the LSU Alumni D.C. Chapter.
Karen graduated from Louisiana State University (LSU) with a bachelor of arts degree in mass communication. Later, she received a master's degree in communication from the University of Houston. She is the proud mother of a Catholic University of America Honors student and Eagle Scout. As a fourth-generation New Orleanian, Karen has an infectious enthusiasm for all things Louisiana, including Mardi Gras, Cajun cooking and Saints football.