Strategic Marketing and PR Manager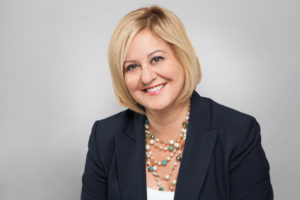 Melina Sirimson is an experienced marketing communications professional who has been helping companies build their brand equity through smart, consistent and on-point communications for more than 15 years. With deep experience in the space-based technology sector, Melina brings to Verasolve expertise in corporate messaging, content development, brand creation and reputation management, as well as integrated marketing campaigns.
Prior to joining Verasolve, Melina served as a senior marketing and communications manager for the U.S. government satellite communications unit of Airbus Group, where she was responsible for working on a broad range of external and internal projects, including messaging and outreach, value chain repositioning, new service launches and writing content for both digital and printed assets. She has held marketing communications and branding roles at Telenor, Lockheed Martin and Comsat Mobile Communications, among others, where she spearheaded multiple rebranding projects while effectively integrating company objectives, visual identity and key messaging across both digital and traditional media channels.
Melina holds both a B.A. and M.A. in International Affairs from The George Washington University, a certification in Social Media Management from Georgetown University's School of Continuing Studies and speaks several languages.
A confirmed chocoholic, when Melina's not writing or helping clients get the most out of their marketing communications and brand engagements, you might find her exploring the sun-drenched islands in the Aegean (twenty-two and counting), whipping up traditional Greek sweets for family and friends (if you are lucky enough to get on the list) or at The Container Store, because you can never be too organized. She resides in North Bethesda with her husband, James, the love of her life.