Chief Marketing Officer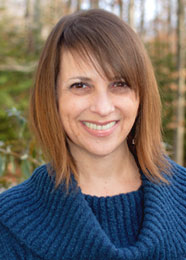 Elizabeth Stern Lukin is an experienced marketing and public relations professional with expertise in strategy and execution throughout the business development lifecycle. She believes that research, analysis, writing, editing and, above all, listening, are the keys to effective marketing and PR.
Chief Marketing Officer at Verasolve, Elizabeth works with teams of directors, senior managers and specialists to develop successful integrated marketing, public relations and branding strategies for clients.
She previously served as Associate Director of Campaign and Alumni Relations at the Charles E. Smith Jewish Day School, Director of Annual and Planned Giving at the Jewish Community Center of Greater Washington and Events Manager at KEEN Greater DC, a nonprofit that provides recreational opportunities for children and young adults with disabilities.
Before deciding to specialize in marketing and public relations, Elizabeth worked as a litigation associate at Barnett, Bornstein & Blazer/Harvey J. Barnett & Associates in Chicago and completed a two-year training program in integrative, solution-focused individual, couples and family therapy at Northwestern University's The Family Institute.
Elizabeth earned her A.B. with Distinction in All Subjects from Cornell University, her J.D. from Boston College Law School and her M.S. in Marital and Family Therapy from Northwestern University. Elizabeth is an active volunteer who supports many causes, including the Cornell Alumni Admissions Ambassador Network.
Elizabeth loves cream cheese frosting and Nutella (but not together); hates bananas; reads books so quickly she sometimes forgets what she's read until she's halfway through what she thought was a great new book; adores her two teen boys but not the fact that they are now taller than she; loves her husband for a thousand reasons (thanks for the Friday flowers!); enjoys hiking hills and biking without hills; swears by Pilates but should do it more often; dreams of moving out west; could win an award for online shopping; and promises she will not pursue another graduate degree (for now).