Marketing and PR Manager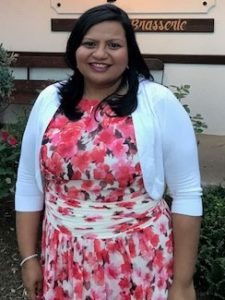 Swati Mathur is a seasoned professional with more than 10 years of experience in marketing, public relations and corporate communications with Fortune 100 companies in U.S. and Asia Pacific region. As a Marketing and PR Manager at Verasolve, Swati focuses on developing thought leadership content strategy, brand messaging, media relations, PR strategies, and social media campaigns for technology clients.
Prior to joining Verasolve, Swati worked with Daniel J. Edelman India as an Account Manager, where she led communication strategies and public relations campaigns for top technology B2B and B2C clients. She was responsible for managing client relationships and building strong connections with key stakeholders. Her responsibilities extended to building share of voice by participation in industry stories, feature and byline articles in top-tier publications, and developing strategies and tactics to raise awareness through media outreach and nurturing media and analyst relationships across media channels.
Previously, she was an Account Manager at Porter Novelli, responsible for planning, developing and advising clients on integrated public relations, and social media programs. Prior to that, she held the position of Public Relations & Corporate Communications Manager for a large GPS navigation company focusing on leading internal and external communications. Swati has worked with various well-known brands, leading the development and execution of strategic marketing plans across Europe, Australia, North America, and Asia- Pacific. Some of the clients she has worked with include Microsoft, Avaya, Adobe, Hewlett-Packard, Johnson & Johnson, Procter & Gamble, and MapmyIndia.
Swati has a Master of Business Administration from D'Amore-McKim School of Business and Master of Art in Applied Economics from Northeastern University in Boston, MA. She recently received a Digital Marketing Certificate from Georgetown University in Washington D.C. In her spare time, she enjoys visiting art galleries, museums, reading, tasting wine around Virginia region, and painting landscapes. She is an accomplished Hindustani Classical vocalist and regularly give stage performances.