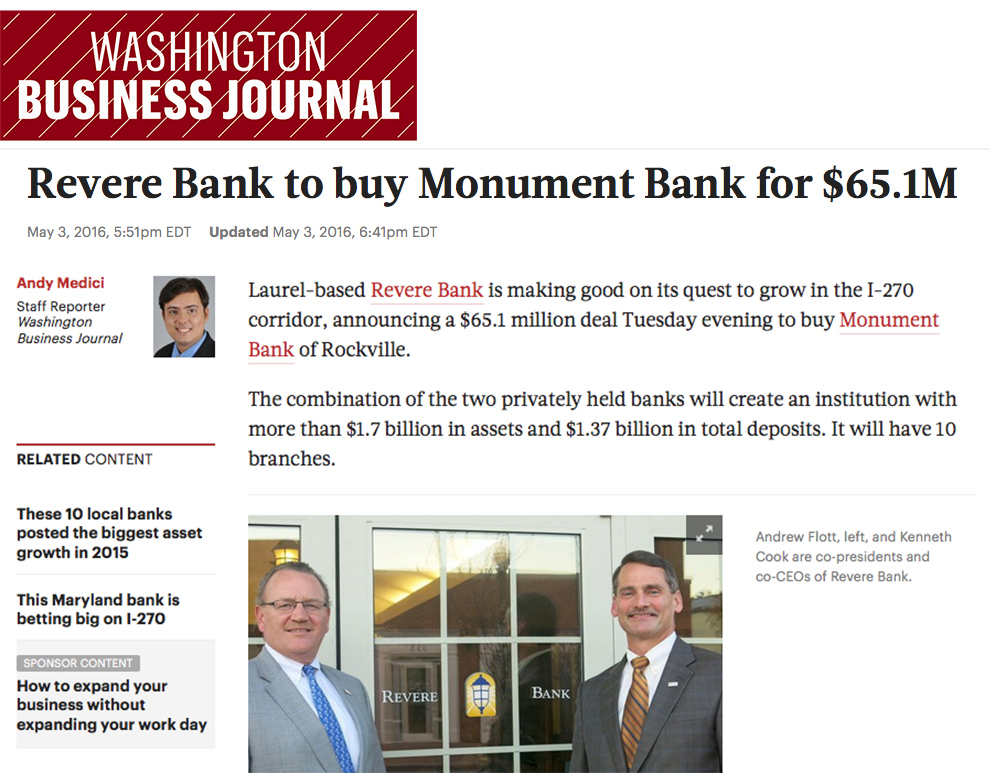 Project Info
Services
Public Relations
Content Marketing
Research
Project Description
Objective
Revere Bank, a community bank with more than $1.1 billion in assets, hired Verasolve in 2014 to help with PR, branding and marketing efforts—and to increase media attention. The bank, known mostly as a Maryland-based institution, wanted to be known as a DC regional bank.
Solution
Verasolve developed a creative brand exposure strategy designed to secure earned media for Revere and promote its two recent mergers.
Results
Verasolve's strategy has resulted in Revere Bank earning a great deal of coverage with local press and solidifying its reputation as a major regional bank.
We secured a three-segment story series with ABC7 that highlighted Revere Bank's commitment to help a local female entrepreneur.
The firm has also received coverage in The Washington Post, Baltimore Business Journal, the Washington Business Journal, The Daily Record, Baltimore Washington Corridor News, American Banker, and The Business Monthly.