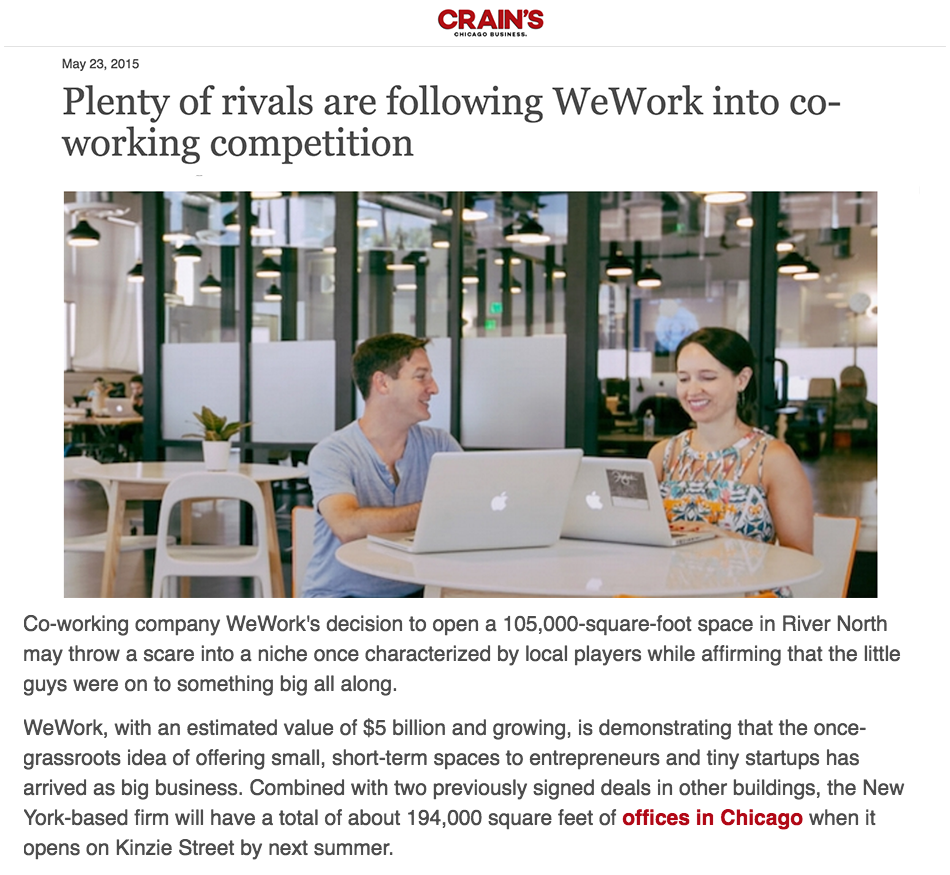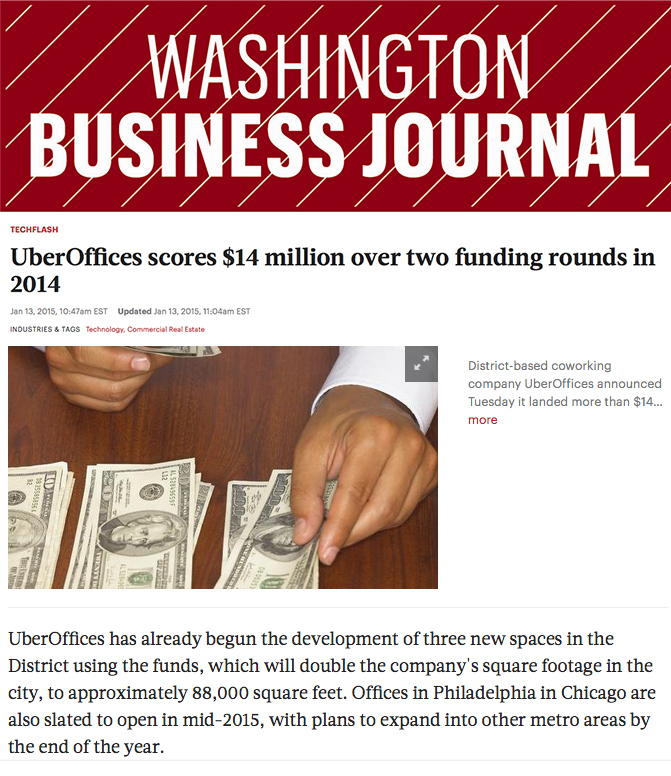 Project Info
Services
Public Relations
Event Planning
Event Marketing
Social Media Marketing
Project Description
Verasolve Helps Coworking Start-Up Generate Valuable PR and Brand Awareness
Objective
UberOffices (now MakeOffices), a Virginia-based coworking platform and creative business community for entrepreneurs, startups and small businesses, engaged Verasolve to market and promote its brand and locations.
Solution and Results
Verasolve developed a comprehensive public relations strategy to increase brand awareness of UberOffices in its target markets, including the DC Metro area and Chicago.
Verasolve's work earned UberOffices a great deal of press, including features in
Since this media push, UberOffices has received numerous new member requests for its current and upcoming locations in the D.C. metro area and Philadelphia, with a number of potential members on wait lists for all office locations throughout the D.C. region.
Verasolve also played an incremental role in planning one of UberOffices most successful events. In April 2015, UberOffices doubled the size of its urban industrial-style Tysons Corner location. In order to show off the location and fill the new office spaces, Verasolve helped organize and throw a Grand ReOpening Party.
Verasolve identified and presented different options for live music and event photography to UberOffices and booked the selected vendors. Additionally, Verasolve helped coordinate and execute a social media campaign to spread the word and generate interest for the event.
When the day finally arrived, Verasolve team members were on location to help coordinate the vendors and ensure the event went smoothly.
The night was a huge success, and the party was full of current and potential members networking, exploring the new location and enjoying the delicious food, drinks and live music.
Read UberOffice's testimonial.
Reader UberOffice's Testimonial