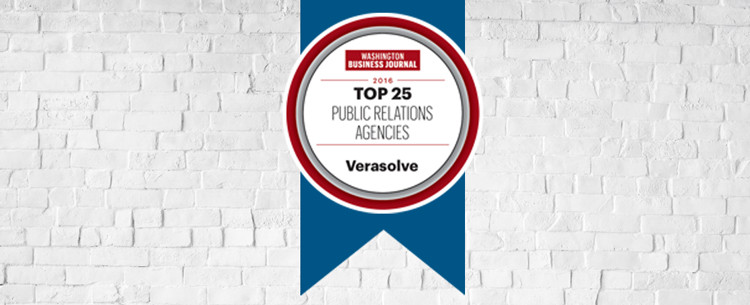 Verasolve Named Top Public Relations Agency for 2016
Verasolve is proud to announce that we've made the Washington Business Journal's list of Top Public Relations Agencies for 2016, ranking number 15 out of 25 companies. These rankings are based on metro-area public relations revenue for 2015.
We're excited to be included in this year's list and look forward to continuing this trend in 2017.