Verasolve helps AffordAScan increase awareness and develop key media resources
AffordAScan, an online radiology marketplace that helps patients, independent diagnostic imaging and testing facilities (IDTFs), referring medical providers, and employers compare medical scan pricing and select the best provider for their needs, was looking to grow its brand recognition, build credibility, and generate qualified partnership and investment leads. The company also needed assistance announcing its name change in March 2015.
Verasolve executed a media campaign to create awareness of AffordAScan's convenient locations nationwide. To generate media buzz, Verasolve positioned the company as the Expedia of healthcare and focused on its ability to deliver patients high-quality medical scans at an affordable price. When AffordAScan changed its name to ContactMyDoc in 2015, the Verasolve team assembled a "mini media kit" that included a fact sheet and press release to communicate the company's expanded mission and broader range of services for healthcare providers, patients, and employers.
Verasolve also worked with AffordAScan to revamp its core messaging and draft copy for new marketing collateral. The team performed an in-depth audit of the company's website and conducted strategic research of competitors, speaking opportunities, awards opportunities, and healthcare venture capital opportunities.
Verasolve's media efforts helped increase awareness of the company's locations throughout the U.S., announce its name change to ContactMyDoc, and educate the media on the value of the platform. Coverage was picked up in several media outlets, including Aunt Minnie, Alltop, Blubury, CityBizList, Flying Kite, Medical One, and M*Modal.
With Verasolve's help, AffordAScan was able to better educate its target markets, generate third-party validation, uncover new partnership and investment opportunities, and effectively communicate its name change and expanded suite of services.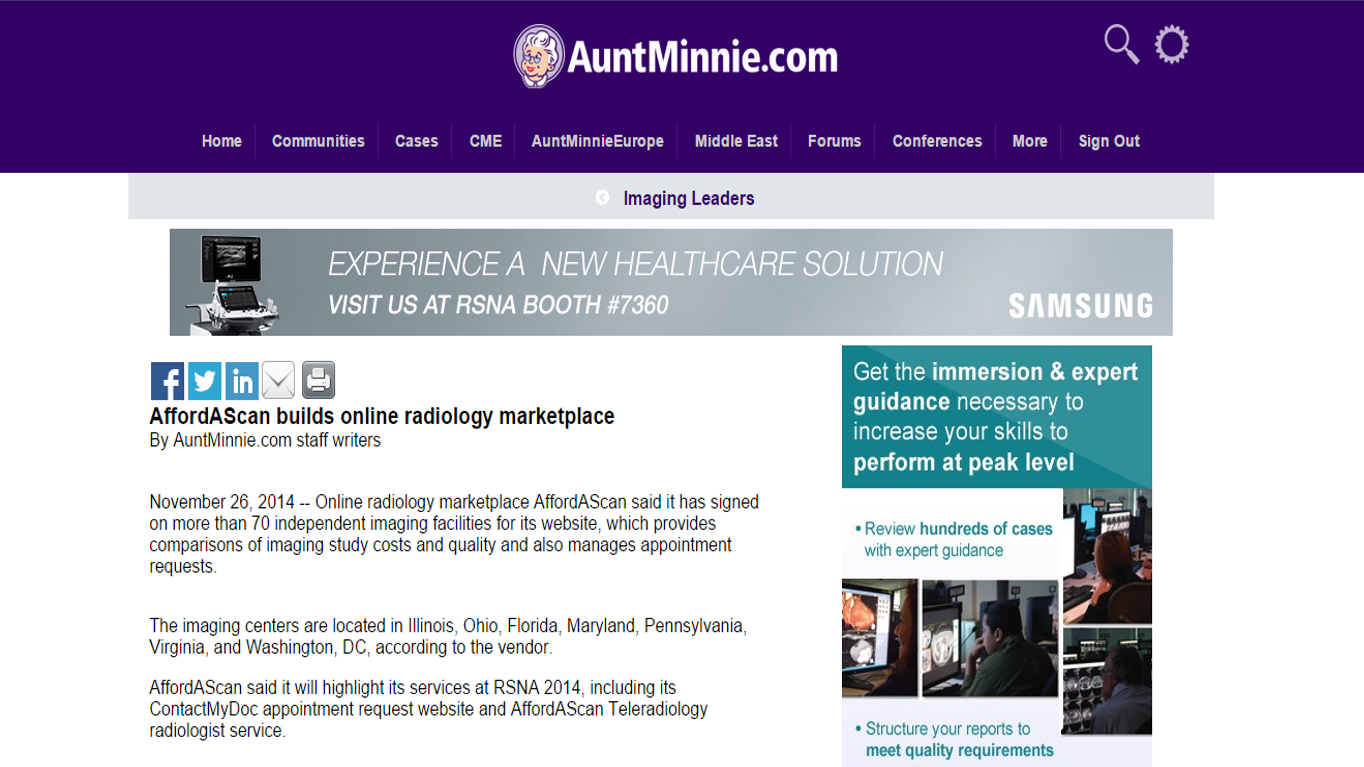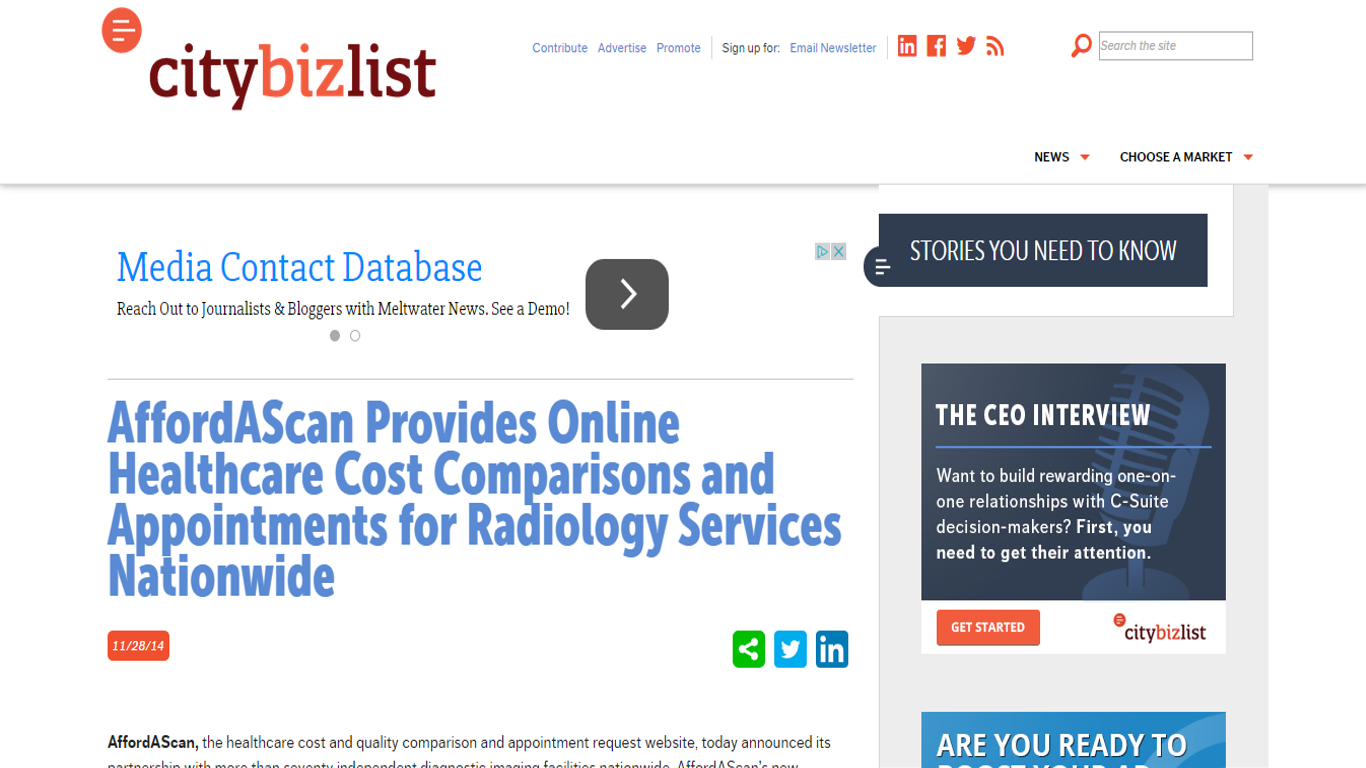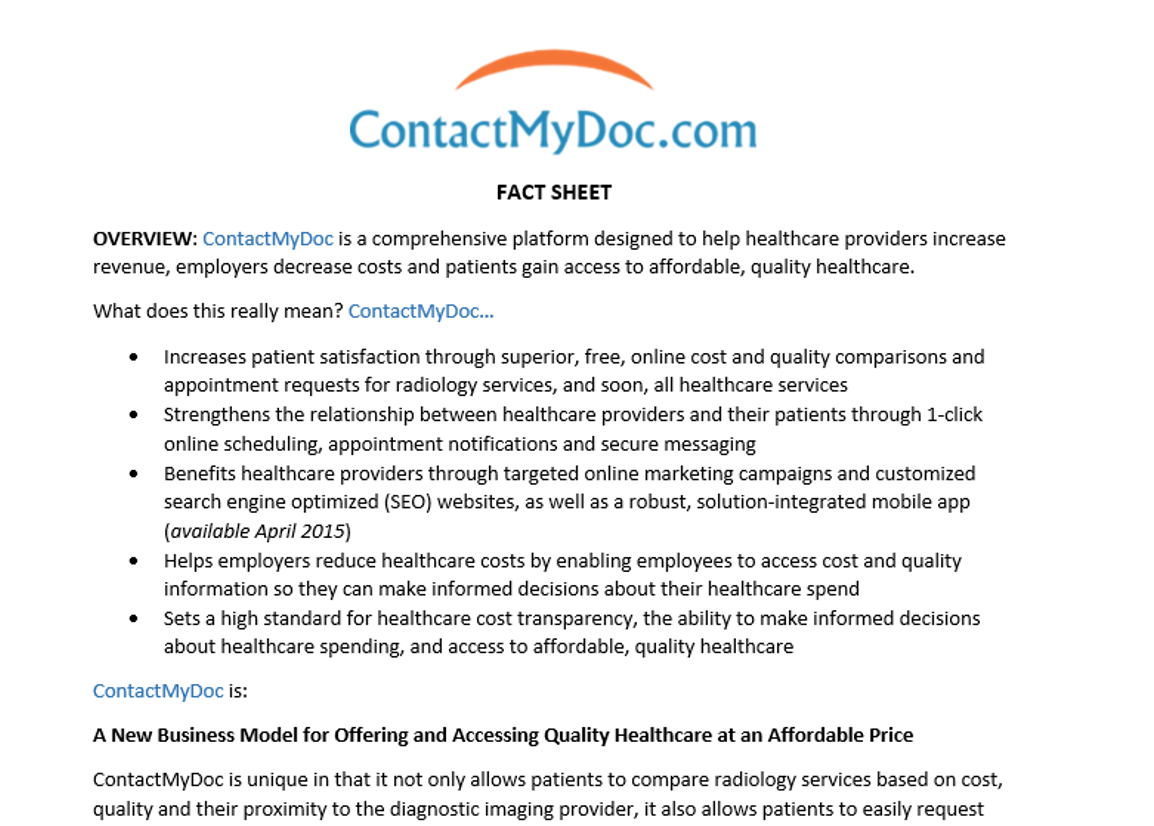 Contact Us Today
Contact us today to learn how we can help you enhance brand awareness, generate qualified leads, and increase closing ratios.
Get In Touch