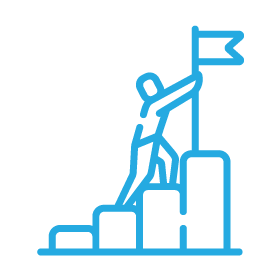 Set Up a Meeting
When selling to other businesses, results aren't optional. But setting yourself apart from the competition can be tough. For B2B companies, defining your core market and identifying key audiences is essential to the success of your brand.
Verasolve builds and executes marketing, public relations, and branding strategies that help you grow. We strengthen your company's brand awareness and position you to reach the right decision makers and increase your qualified leads.
Using traditional and digital marketing methods, Verasolve provides strategic solutions that help our clients build trust with current customers and prospects, solidify their position as industry thought leaders, and exceed revenue goals.
Known primarily as a Maryland-based institution, Revere Bank wanted to increase its brand awareness in the broader DC market and to grow across its target regions. Revere hired Verasolve to assist with increasing awareness and visibility.
Verasolve's strategy and execution over the last five years has resulted in Revere Bank earning a significant amount of impactful media coverage in the DC region and solidifying its reputation as a major regional bank. These efforts have helped prepare Revere for acquisitions of two other local banks and to position itself to be acquired by larger DC regional Sandy Spring Bank.
Contact Us Today
Contact us today to learn how we can help you enhance brand awareness, generate qualified leads, and increase closing ratios.
Get In Touch