Verasolve Expands Nonprofit Client Reach Through Hope For The Warriors Partnership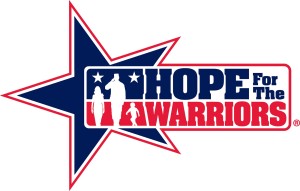 POTOMAC, Md. (November 12, 2015) – Verasolve, a marketing, public relations and branding firm, announced that it has been chosen by Hope For The Warriors to provide strategic marketing and PR support for the organization. As it approaches its 10-year anniversary, Hope For The Warriors, a national nonprofit that supports service members, veterans and military families, selected Verasolve to help prepare for the year-long celebration, in addition to thought leadership and marketing measures. Through its PR, media relations and event planning support, Verasolve will help Hope For The Warriors promote its critical veteran services, raise funds and successfully execute nationwide marketing plans.
"We're excited to expand our presence in the nonprofit market through our partnership with Hope For The Warriors," said Kristin Vozzo, VP of Business Development at Verasolve. "We know we can help the organization publicize its services that provide critical programs to service members, caregivers and veterans."
About Hope For The Warriors®
Hope For The Warriors® believes those touched by military service can succeed at home by restoring their sense of self, family and hope. Nationally, Hope For The Warriors® provides comprehensive support programs for service members, veterans and military families that are focused on transition, health and wellness, peer engagement and connections to community resources. For more information, visit hopeforthewarriors.org. Connect with us on Facebook, Instagram, YouTube and Twitter.
For five consecutive years, Hope For The Warriors® has earned a 4-star rating from Charity Navigator, an independent organization that evaluates nonprofit fiscal responsibility and accountability.
Hope For The Warriors® (Federal Tax ID 20-5182295) is a 501(c)(3) tax-exempt charity as defined in sections 509(A)(1) and 170(B)(1)(A)(VI) of the Internal Revenue Code. Combined Federal Campaign, CFC #27800.