VERASOLVE SPONSORS D.C.'S NEWEST AWARD RECOGNIZING INNOVATION AND BOLDNESS
Hundreds of area business leaders joined us on November 8th at the Ritz-Carlton Tysons for the first ever Moxie Award, celebrating boldness in Washington D.C. area-based businesses. This new award honors companies making a difference in the marketplace with bold initiatives, strategic market moves and moxie.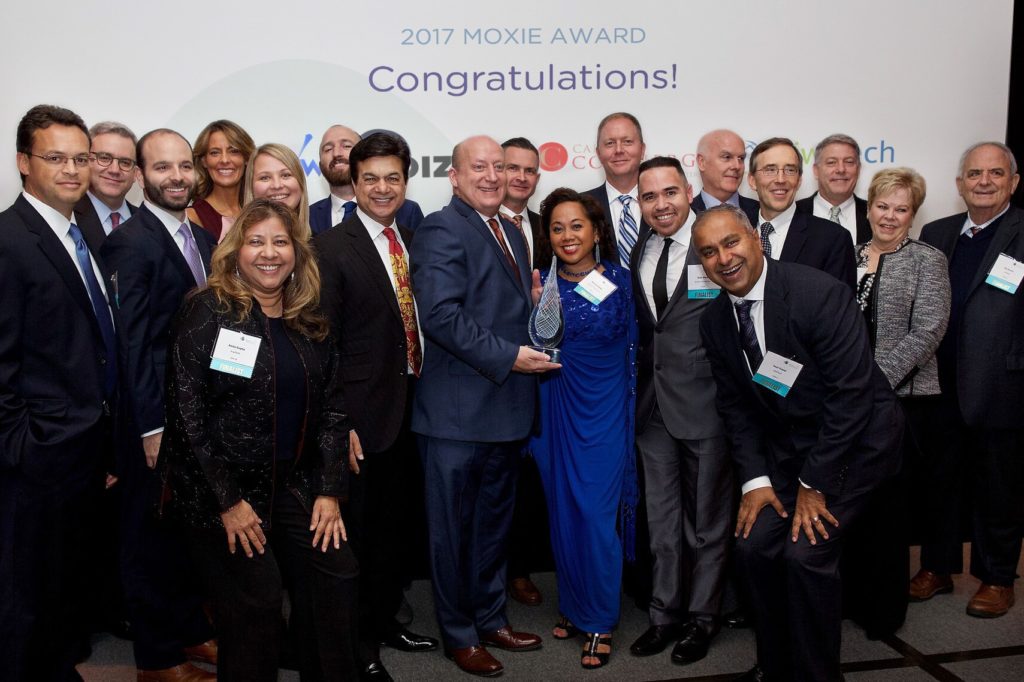 Among the award winners were a Deloitte Technology Fast 500 company, a business revolutionizing brain injury detection, the firm behind D.C.'s new waterfront development The Wharf and many others.
"The response to the Moxie Award call for entries greatly exceeded expectations," said Katie Jordan, Moxie Award Executive Chair and a principal at Verasolve. The team received hundreds of entries that a panel evaluated carefully. During the event, attendees heard insights from executive leaders about novel strategies, formulas for success and what defines moxie.
Among the standout companies at the event was OBXtek, a government contracting category award winner. Said Dale Spencer, OBXtek's president and chief operating officer, "We are delighted to be recognized as a Moxie Award winner as boldness, grit and innovation are integral parts of our organizational culture. I'm especially proud of our team members, who have a reputation for consistently and efficiently achieving for our federal government customers."
The 2017 Moxie Award winners are:
Business Services – Capitol Concierge
Consumer Services – &pizza
Construction – Anchor Construction
Cybersecurity – Criterion Systems
Financial Services – KiwiTech
Government Contracting (under 100 employees) – Firebird AST
Government Contracting (100-249 employees) PotomacWave Consulting
Government Contracting (250+ employees) – OBXtek
Healthcare – BrainScope Company
Nonprofit – Nourish Now
Professional Services – Frontier Strategy Group
Real Estate – PN Hoffman
Software and Technology – GTT Communications
Learn more about the 2017 Moxie Award finalists, winners, and sponsors at https://moxieaward.com/winners2017/.