Verasolve Helps Capitol Concierge Increase Closing Ratios Through Thought Leadership
Capitol Concierge, the nations' first and most uniquely tailored provider of services for commercial office properties, upscale apartments and condominiums, shopping malls, private corporations and individuals has been a long-time client of Verasolve.
Capitol Concierge's leadership turned to Verasolve for assistance showcasing their industry expertise and attracting the attention of decision makers.
To expand Capitol Concierge's external profile, Verasolve worked closely with the company's leadership to develop timely and thought provoking leadership pieces that positioned Capitol Concierge as an industry leader. After researching trending topics and developing a targeted media list of publications that reach property owners and managers of residential and commercial real estate properties, Verasolve successfully pitched and placed an article in several industry publications.
Within a few months, Capitol Concierge had been successfully published in four renowned publications including
Real Street Tech by Facility Executive
Common Ground Magazine
Facility Management Journal
ABInsights
Verasolve was careful to acquire placement in both print and online sources to ensure maximum visibility for both the commercial and residential audience.
These articles have been very well received and have helped Capitol re-engage with existing clients and reach new audiences. In fact, after one article entitled "Virtual Concierge Services," appeared as a premiere article on Facility Executive's latest blog, Real Street Tech, Capitol Concierge was contacted by the editor of ABInsights, a blog by ABI Multifamily- an apartment brokerage and advisory firm located in Phoenix, Arizona. The editor was intrigued by Capitol Concierge's take on amenities and requested an interview and article for publication in ABInsights.
Thanks to Verasolve, Capitol Concierge can continue to grow as an industry leader and established brand.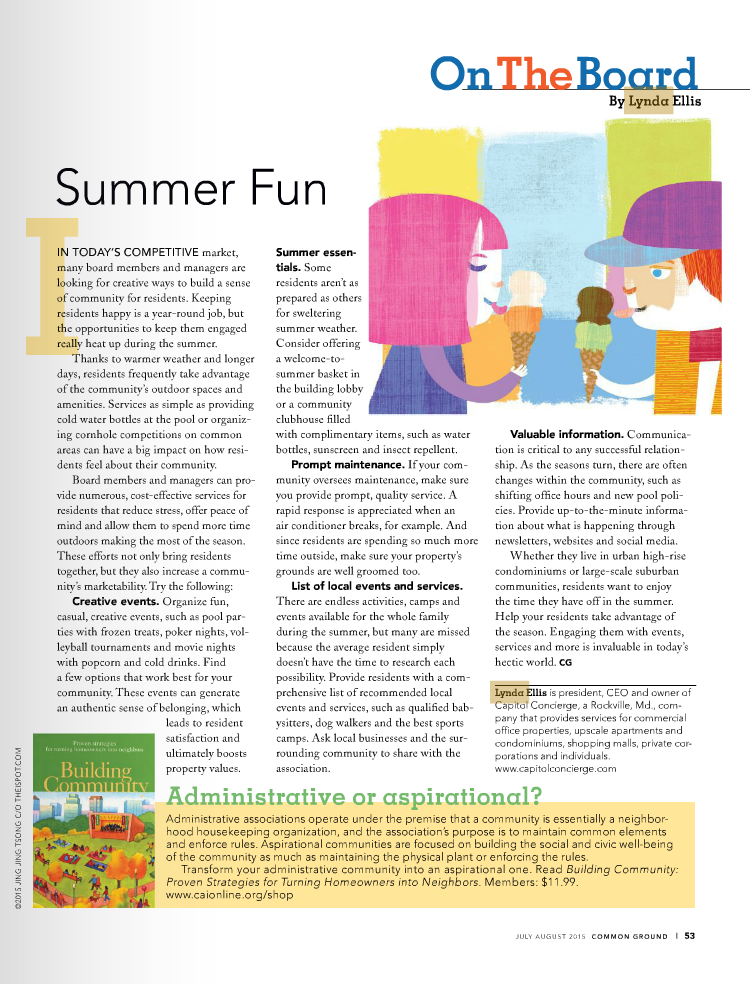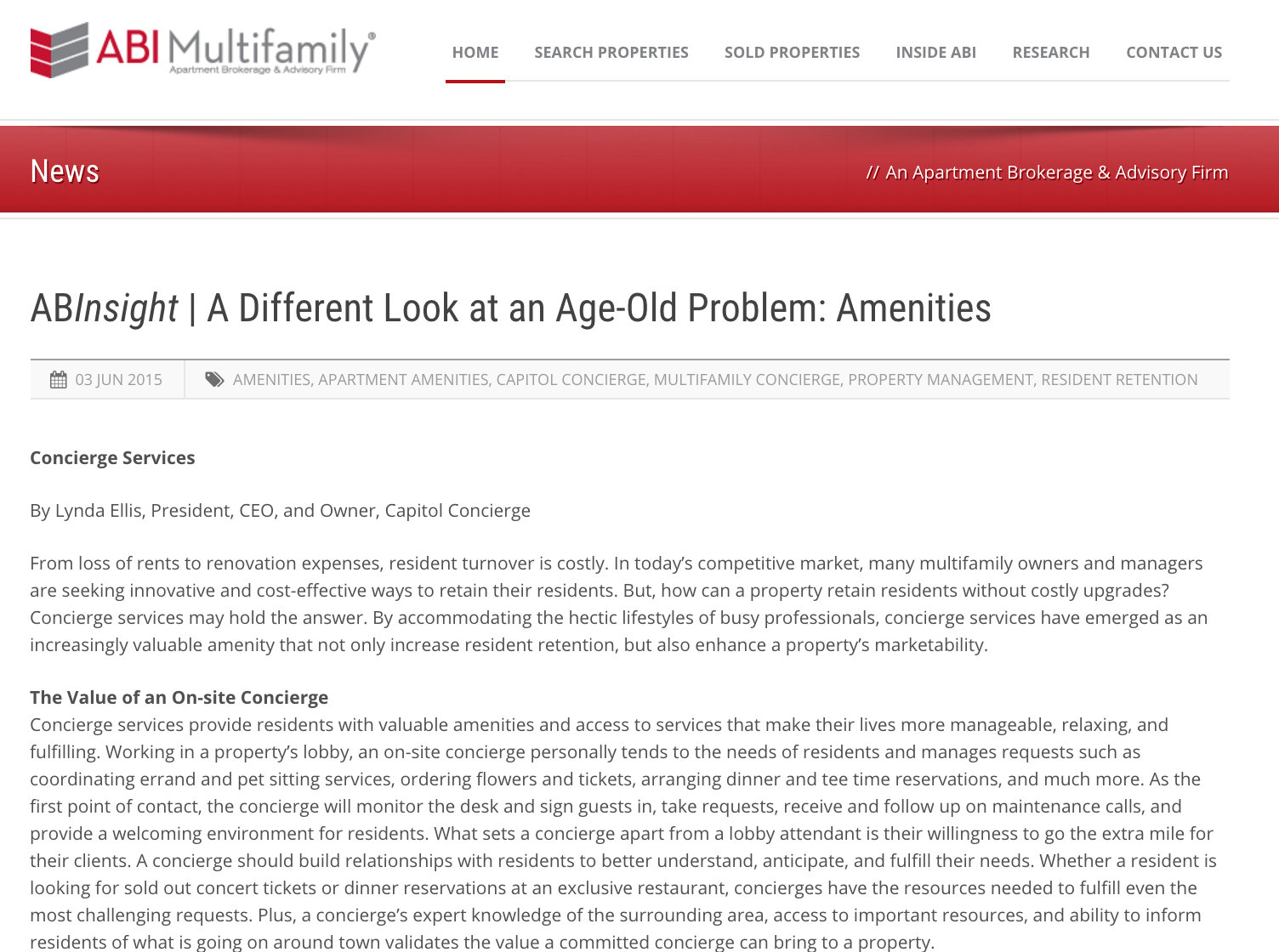 "Verasolve is my go to firm for developing all company announcements and press releases, and has helped me to edit important proposals, internal communications and partner communications."

Lynda Ellis

Owner, President and CEO, Capitol Concierge
Read Capitol Concierge's Testimonial
Contact Us Today
Contact us today to learn how we can help you enhance brand awareness, generate qualified leads, and increase closing ratios.
Get In Touch