Market Research and Go to Market Strategy for Commercial Real Estate Advisory Firm
Marc Schlesinger, founder and CEO of Landmarc Asset Advisors, was considering starting a full-service commercial real estate asset advisory firm in the Washington, DC metropolitan area.
He was not certain, however, how such a firm would be perceived and utilized by target audiences in the region, and wanted to gain some insight into whether or not the demands of the market would make success of the firm feasible.
First, Verasolve conducted a thorough feasibility study by researching the state of the market, its needs and how its needs were currently being met. Verasolve delivered an extensive report, including financial statements, on how this firm could expect to perform. In order to validate its findings and hypotheses, Verasolve hosted a focus group with leaders in the commercial real estate industry, and asked timely and relevant questions for their insight.
Verasolve's findings from its focus group, as well as its hypotheses from its research, were positive. Marc Schlesinger decided to move forward with the creation of the commercial real estate asset advisory firm. Schlesinger was so pleased with the outcome of the feasibility study and focus group, that he engaged Verasolve to continue with providing marketing services, and to begin by creating a new name for his firm—Landmarc Asset Advisors. Verasolve then developed a website, providing all messaging, positioning, content and coordination of design, as well as marketing collateral.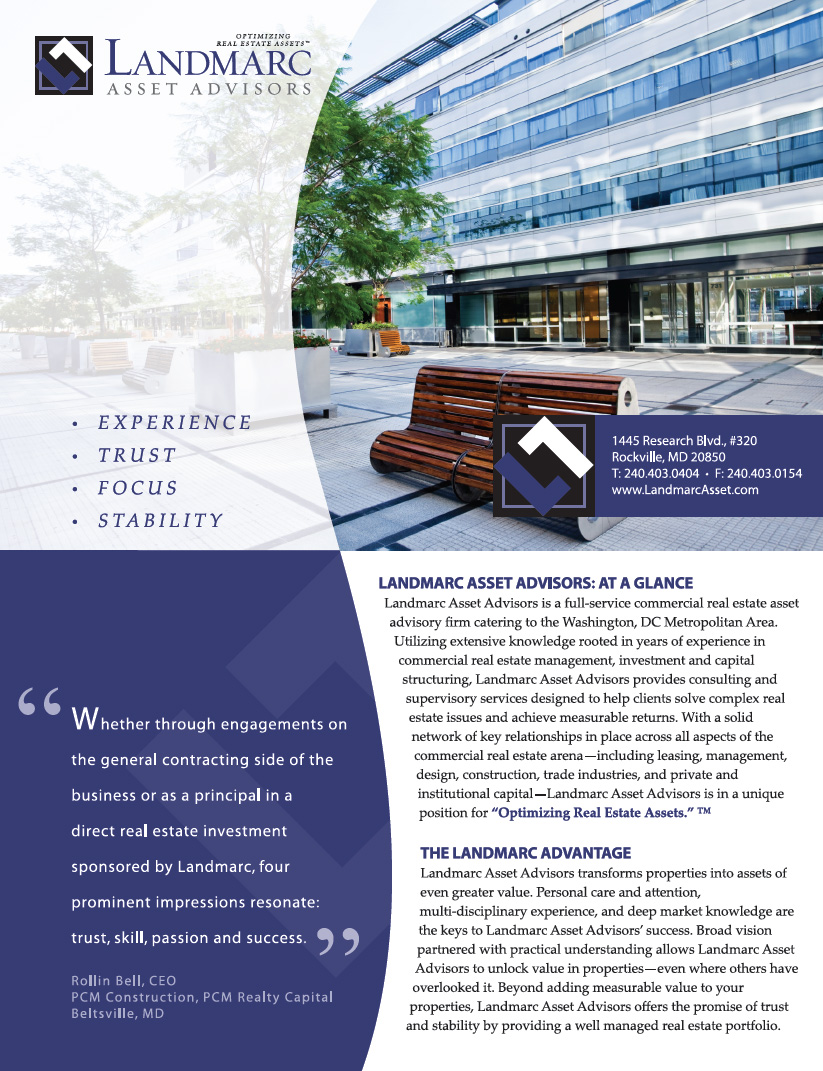 Contact Us Today
Contact us today to learn how we can help you enhance brand awareness, generate qualified leads, and increase closing ratios.
Get In Touch