Strategic Promotion Plan Increases Brand Awareness for Data Analytics Firm
TABS Group is a data analytics firm in Shelton, CT that serves the Consumer Products industry. TABS has created a suite of data analytics tools that helps businesses better understand their data through clear, easy to digest dashboards and reports.
TABS Group hired Verasolve to help increase brand awareness among their target audience, namely producers of consumer packaged goods and major retail brands.
Verasolve began by developing a strategic plan to increase the reach of TABS' quarterly webinars. The strategy included developing a series of infographics, providing media with an "early look" into the webinar content (typically based on survey data), and leveraging social media to promote the webinars.
Verasolve also launched a targeted public relations campaign that positioned TABS Group's founder, Dr. Kurt Jetta, as a thought leader in the industry. Verasolve tracked breaking news in the retail space and pitched Jetta as an interview source to major news and trade outlets that would reach readers in the retail and CPG industry.
As a result of the marketing and PR campaigns, webinar attendance increased and TABS Group secured multiple media placements, including the Washington Post and several industry publications including Beauty Store News, Retail Leader, Food Navigator, and Drug Store News.
Additionally, Dr. Jetta was interviewed by STORES magazine, a major publication in the retail industry published by the National Retail Federation, and asked to contribute to the Electronic Retailers Association's industry blog.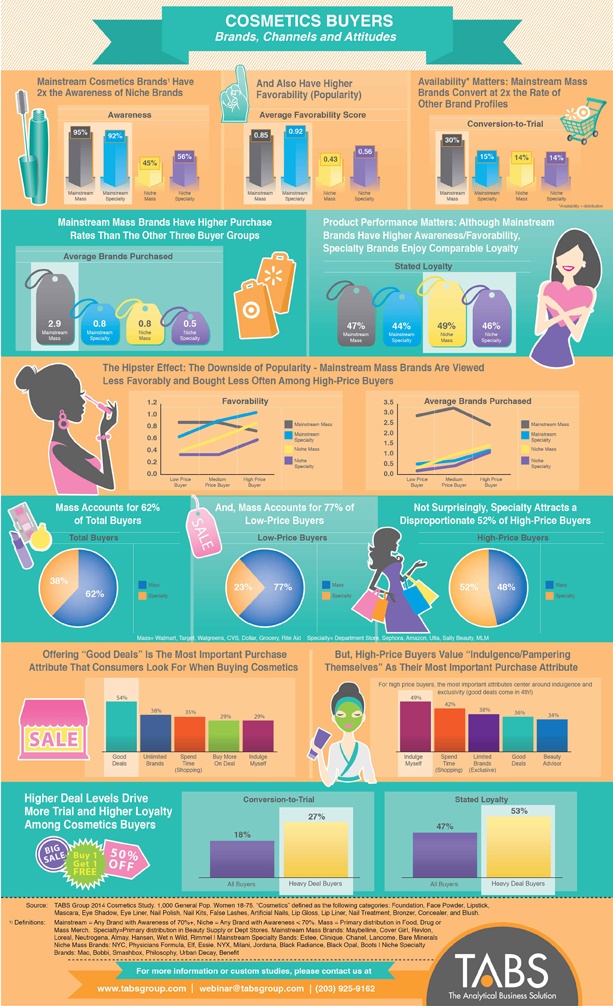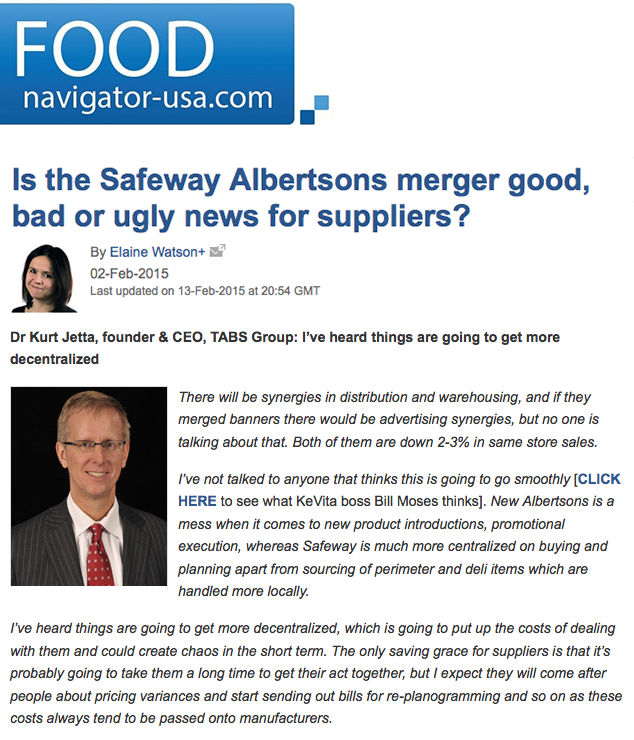 "Your team was professional, creative, and hard working. They listened to our needs and met them. They performed seamless coordination on our various projects, regardless of the conflicting deadlines we threw their way."

Robert Baldwin

Senior VP of Marketing & Sales, TABS Group
Read TABS Group's Testimonial
Contact Us Today
Contact us today to learn how we can help you enhance brand awareness, generate qualified leads, and increase closing ratios.
Get In Touch