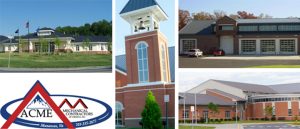 TO WHOM IT MAY CONCERN:
My company Acme Mechanical Contractors retained Verasolve to develop a new website with more effective messaging to give a clearer idea of our capabilities and services to our clients and prospects. They did a great job at coordinating and executing the project, and the copy and layout explain our services in detail which helps us to attract the type of clients and bids we want. Our new website allows us to update our bid list and project statuses as frequently as we need to make sure we always communicate the most current information. The site looks professional and attractive, we are very happy.
Verasolve also helped us by interviewing clients and writing out testimonials of past work that we have done to support the new messaging in our website.
I'm very happy to recommend Verasolve and would gladly work with them again.
Very truly yours,
Carolyn Buckley
President/CFO
Acme Mechanical Contractors
Download PDF Testimonial