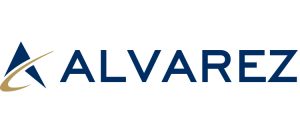 To Whom it May Concern:
Our company retained Verasolve primarily to assist us with our rebranding from Alvarez & Associates, LLC to Alvarez LLC, including the design of a new logo and tagline as well as the coordination of a significant number of items that needed to be updated accordingly. Not only did Jennie and her team bring us great ideas that helped us along the creative path to where we are today, they did so with a high level of service and professionalism. We are extremely happy with our new look and are grateful for the assistance that Verasolve rendered in this effort.
We're happy to recommend Verasolve to others. Ethan and his staff were incredibly easy to work with and very focused on what our immediate needs were, helping us get to project completion as effectively and efficiently as possible. Please do not hesitate to reach out with any questions you may have.
Everett Alvarez, Jr., CEO, Alvarez LLC
Download PDF Testimonial