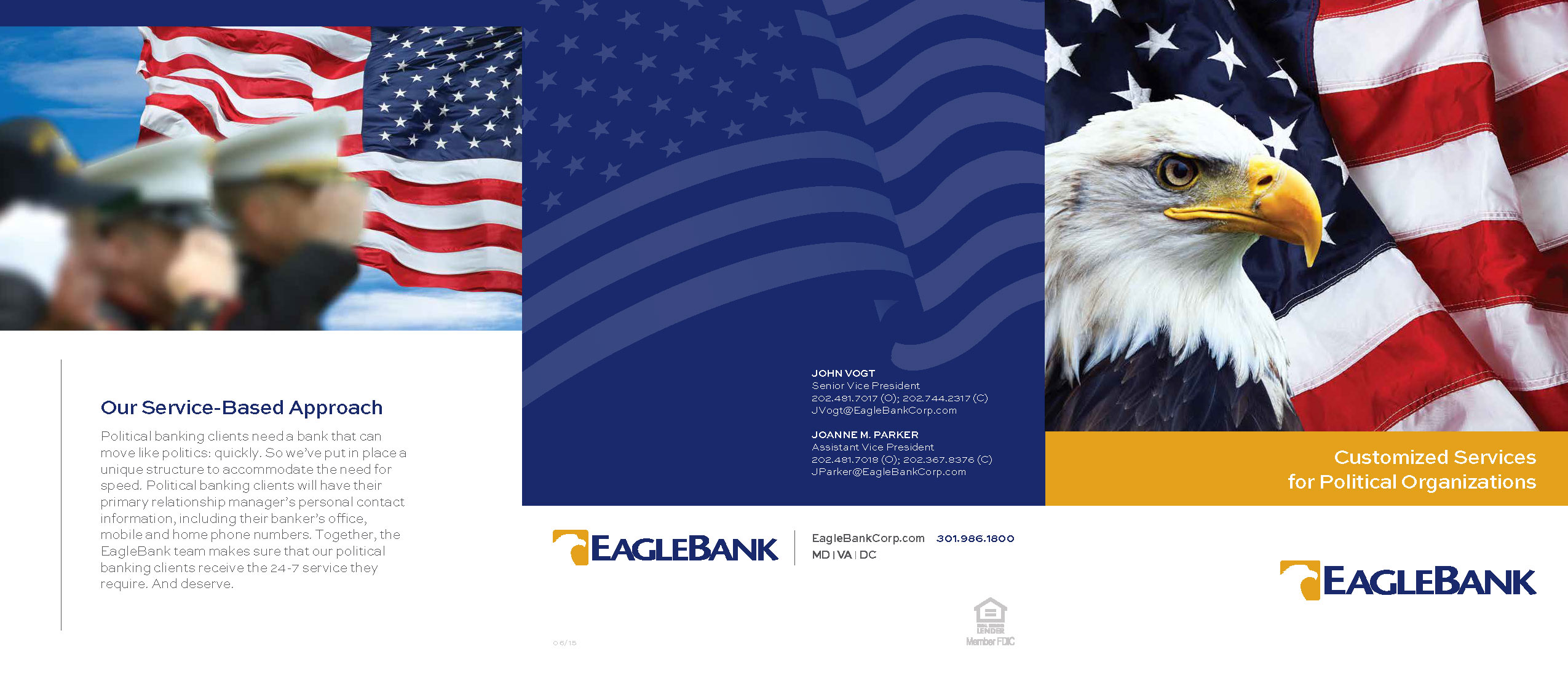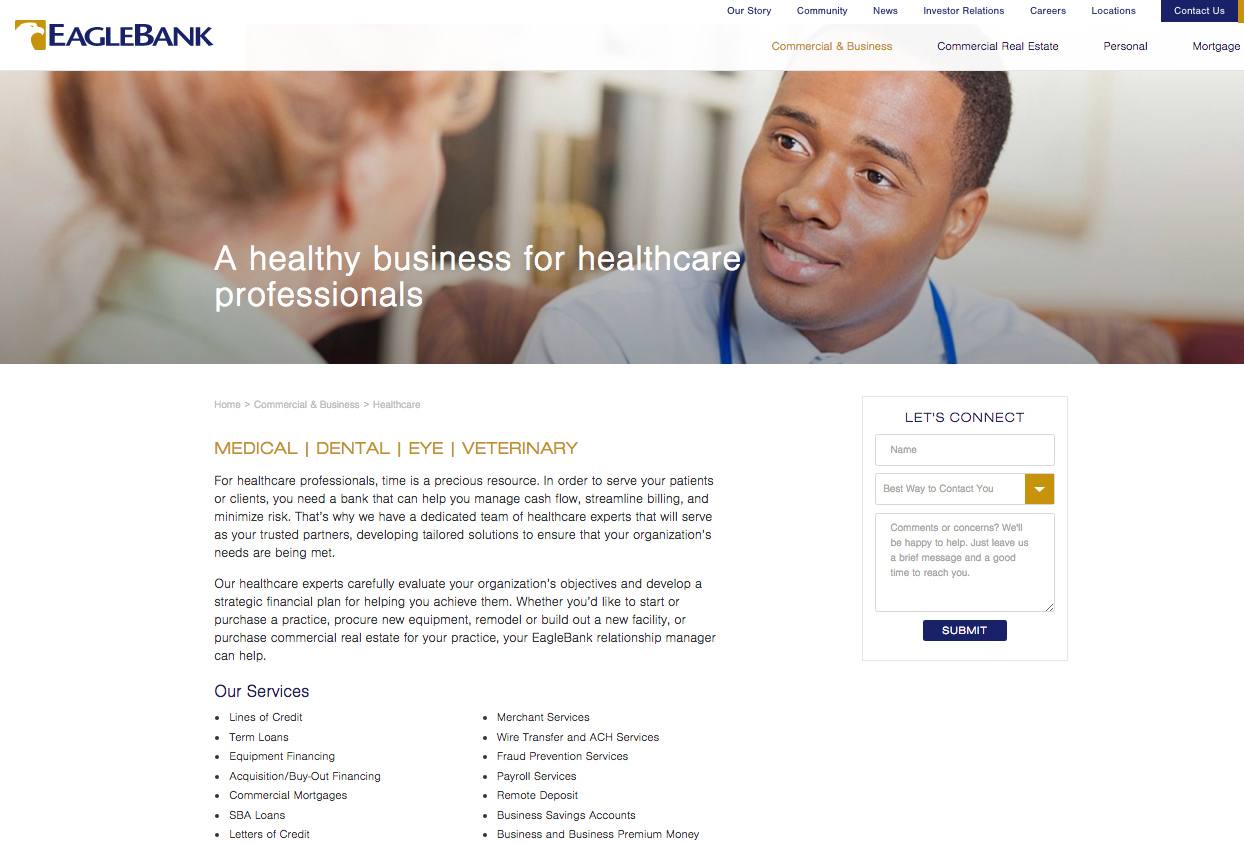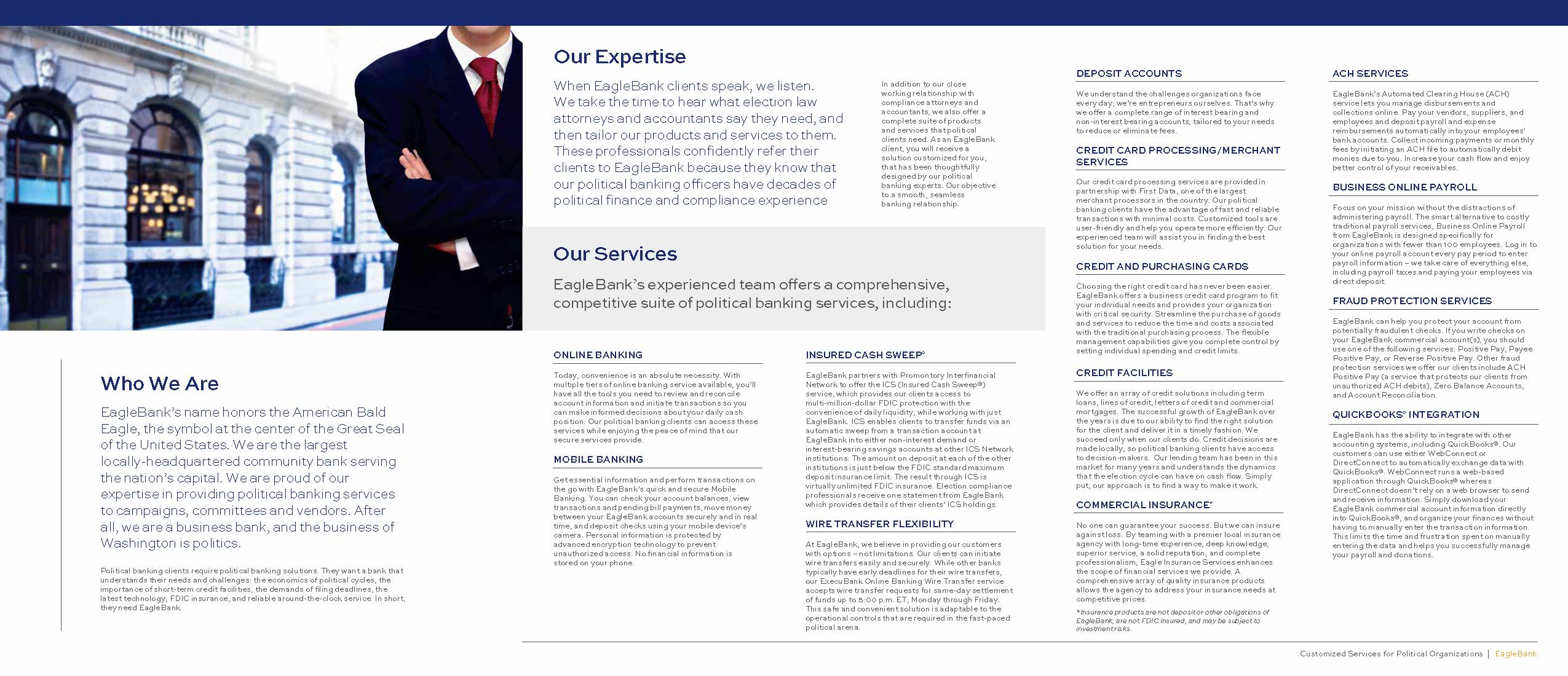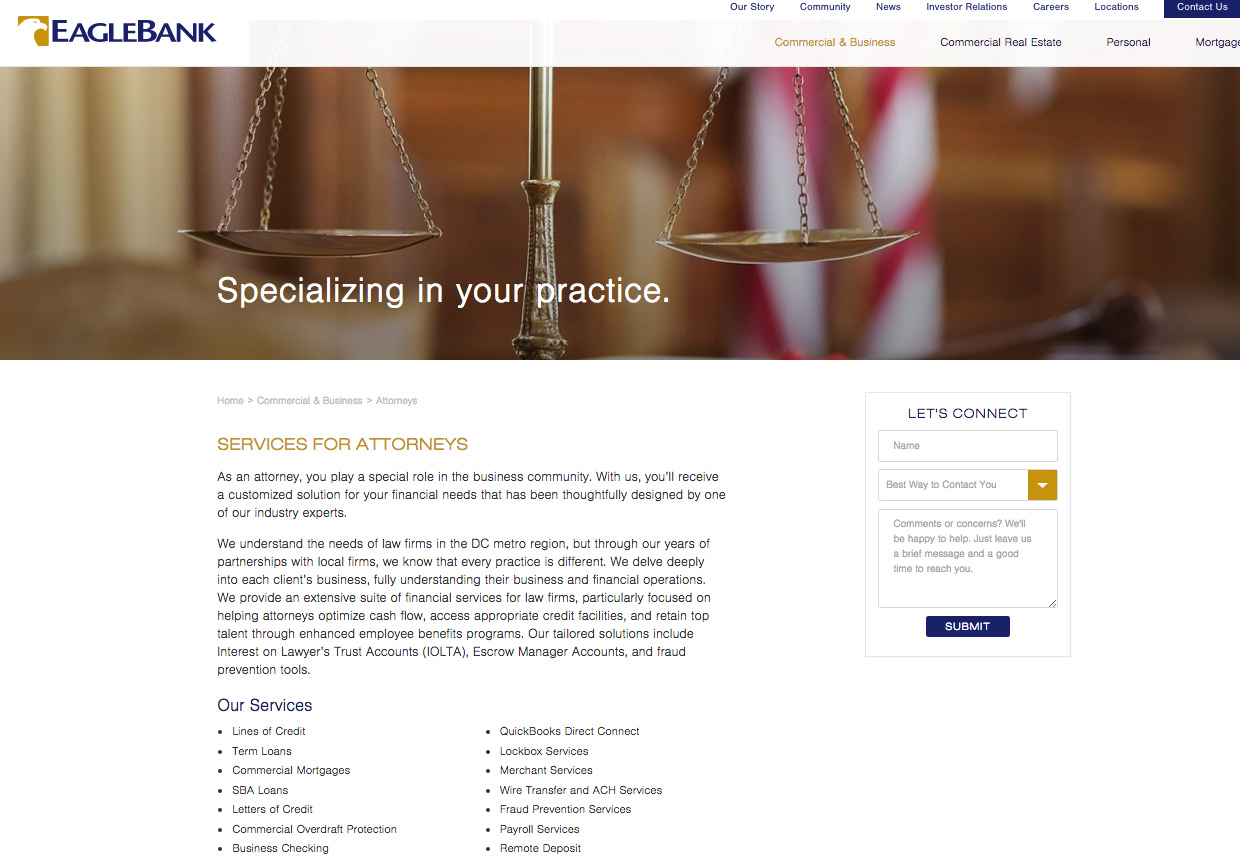 Project Info
Services
Competitive Research
Customer Surveys
Content Marketing
Vertical Marketing
Project Description
Competitive Research, Customer Satisfaction Surveys, and Vertical Marketing for Large Regional Bank
Objective
EagleBank, a regional bank focused on business, personal, mortgage and commercial real estate banking in Washington D.C., Maryland and Virginia, was in the process of building a new website to reflect its rapid growth in the DC market. While the bank was pleased with its recent growth, it wanted to increase its business among a number of key verticals, including nonprofits and associations, attorneys, CPA firms, political organizations, and healthcare firms.
Solution
Verasolve began by conducting in-depth competitive research of more than 15 of EagleBank's competitors at both the national and regional level. The research included a close analysis of the competitors' messaging, advertising tactics, and social media strategies.
Verasolve also created and conducted a series of customer surveys, tailored for each target vertical, that were designed to (a) measure awareness of EagleBank's services (b) uncover any unmet needs and (c) develop customer testimonials that could be used in marketing material.
After completing the research, the Verasolve team presented the research to EagleBank leadership and developed a vertical marketing strategy, which included
A roadmap for creating thought leadership and social media campaigns that would increase awareness among target verticals
A plan for developing a seminar series that would generate qualified prospects from high-priority verticals
Vertical-specific print collateral for each target audience
Layout recommendations and copy for website pages that would address each vertical's primary needs and connect website visitors with an EagleBank industry expert
Copy for print collateral that specifically targets each vertical
Results
EagleBank incorporated Verasolve's copy and layout recommendations into its new website and has since rolled out its first brochure (targeting political organizations). The leadership team at EagleBank was very pleased with Verasolve's research and recommendations. Bob Pincus, Vice Chairman at EagleBank, summarized his team's thoughts in a reference letter: "Verasolve's recommendations for marketing initiatives, including positioning EagleBank's executives as thought leaders in the DC financial space and tailoring our content for high-priority industry segments, will help showcase the bank's expertise and loyal clients."
Read EagleBank's Testimonial