Website development, branding, and digital marketing for a federal contractor
Brillient, a government contracting firm that provides a range of technology and consulting services to federal agencies, was looking for a new digital marketing strategy. The firm needed to update its website, streamline its messaging, and increase brand awareness overall with its target audience: defense, civilian, and government healthcare agencies.
Verasolve began by conducting a messaging and branding workshop, in which our team worked with Brillient's leadership to define the company's core value propositions and develop consistent terminology for its robust suite of services. Drawing from the messaging solidified during the workshop, the Verasolve team crafted new copy for Brillient's website, print collateral, and digital assets.
The fresh messaging laid the groundwork for a complete website overhaul. Verasolve led the creative direction of the website and selected imagery, layouts, and color schemes that reflected Brillient's new brand identity as an innovator and leader in big data and information management.
The client was attending an important industry conference and hoped to have the website launched prior to the event. Though the timeline was aggressive, Verasolve successfully built and launched the website before the conference, and Brillient was able to showcase its new look and feel to conference attendees. In addition to the website redesign, Verasolve also created tradeshow materials and new e-brochures for Brillient.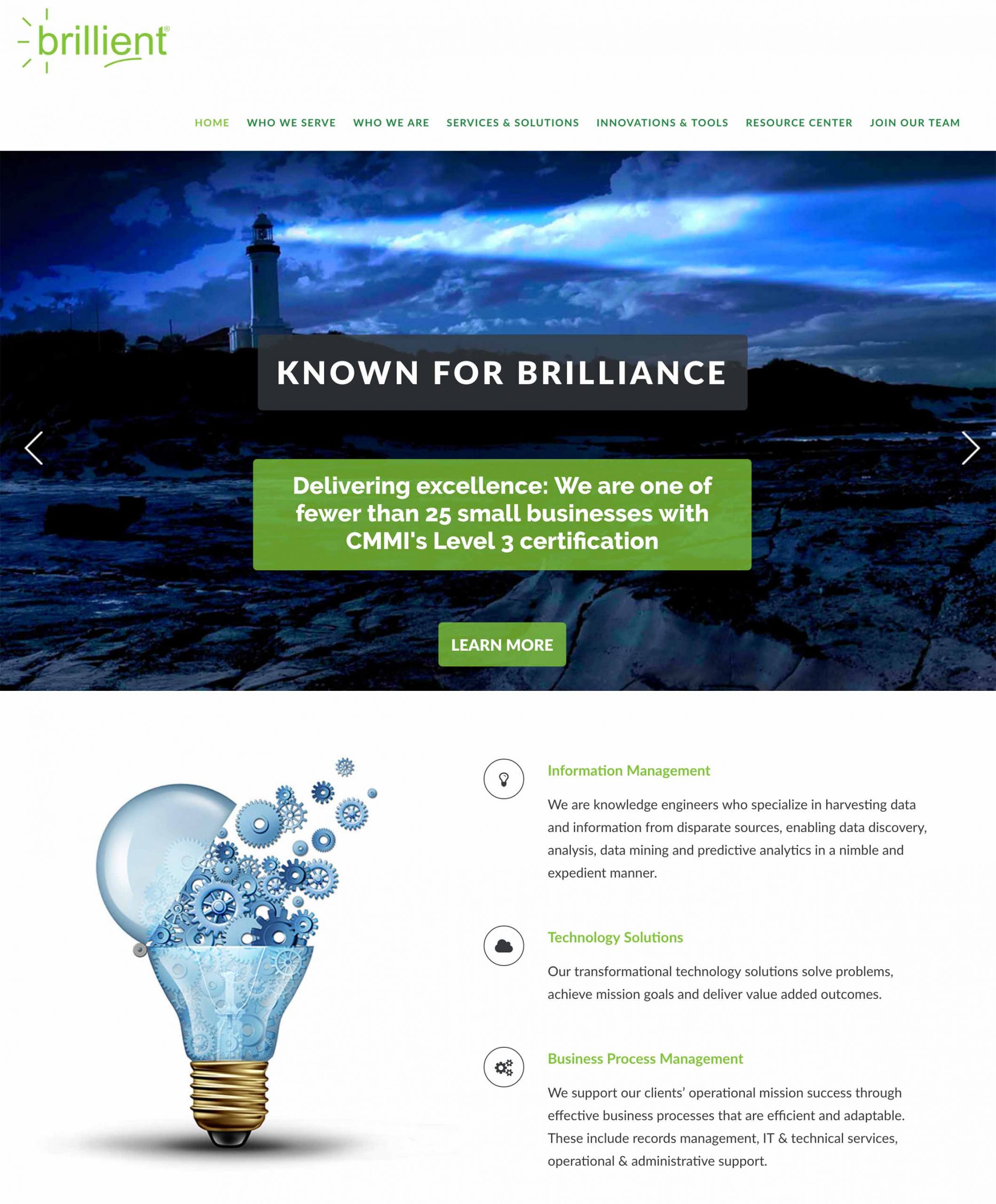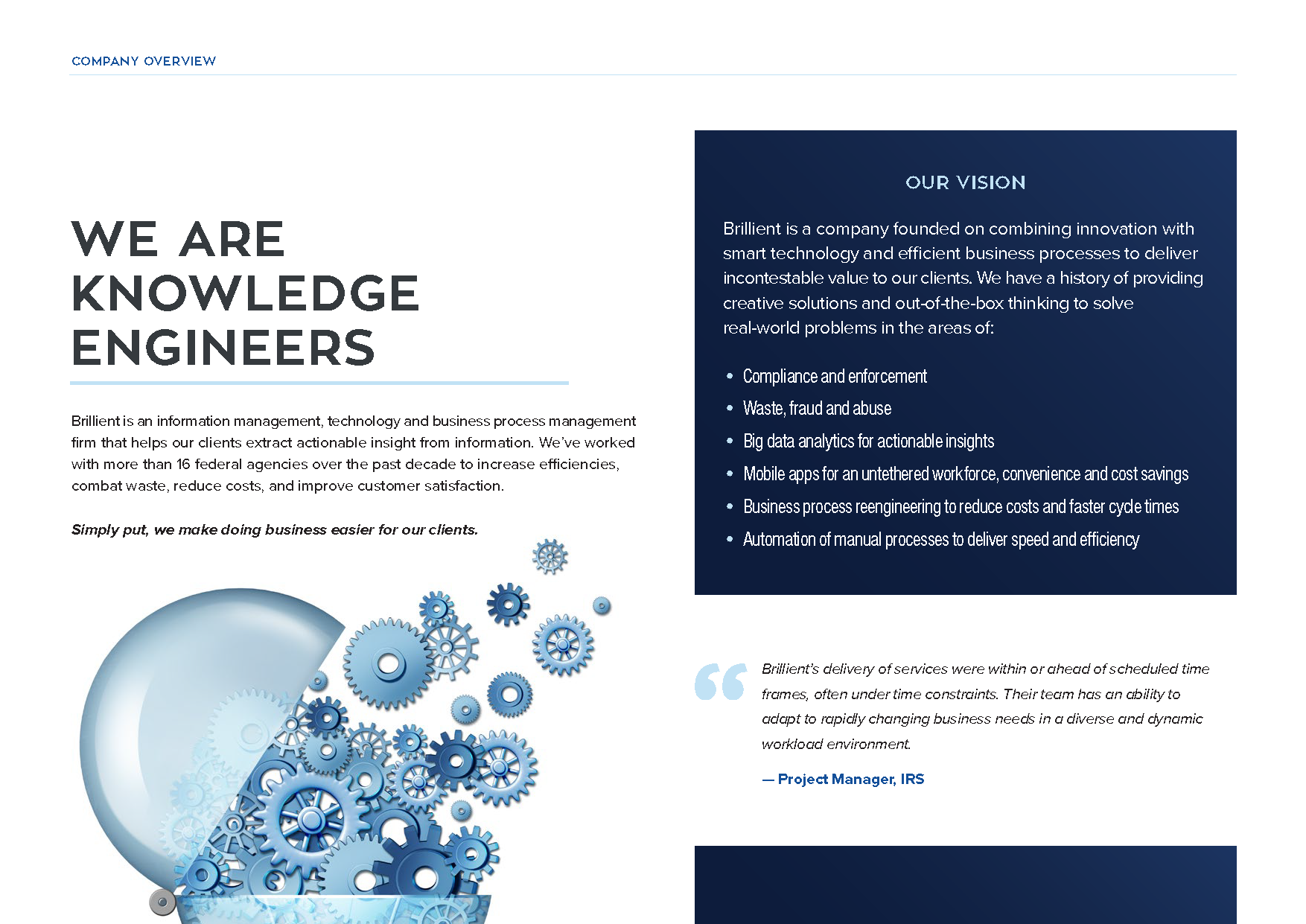 Contact Us Today
Contact us today to learn how we can help you enhance brand awareness, generate qualified leads, and increase closing ratios.
Get In Touch