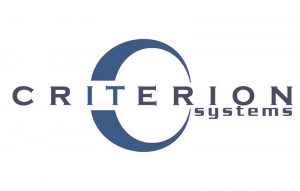 Reference Letter: from Criterion
Criterion Systems engaged Verasolve to launch a cybersecurity thought leadership program, increase brand awareness and attract new talent for our recruiting pipeline. In support of these efforts, Verasolve developed a strategic marketing and communications plan and has helped implement related initiatives.
This has included proposing, pitching and placing articles in local and industry trade magazines, such as Washington Technology and CSO Magazine, as well as launching a new knowledge center on our website. For that initiative, Verasolve has helped us create multiple substantive articles, including a well-received series on government procurement challenges. Recently, they designed and launched a new blog column devoted to Criterion careers, called Criterion@Work.
The team implements all of our external marketing activities, including providing guidance for Criterion's LinkedIn, Twitter and Facebook channels (two of which they helped launch). They have been helpful working with us on customer-facing presentations as well as internal communications projects. Furthermore, Verasolve has identified and submitted proposals for multiple speaking opportunities and awards. We are particularly proud of winning the Moxie Award in the cybersecurity category in 2017.
Verasolve is a trusted partner, working hand-in-hand with us to achieve Criterion's goals for growth. I would highly recommend them to companies seeking similar high-level counsel and execution.
Sincerely,
Promod Sharma
CEO, Criterion Systems, Inc.
Download PDF Testimonial