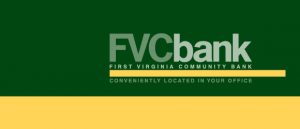 I'm writing to express my appreciation for all the marketing and public relations work Verasolve has done for us so far. You and your team have been integral in helping us to promote our Government Contractor Lending business, with the brochures you created and the updates to our website that you have made, among other projects. The information you were able to obtain by speaking with our clients, and the case studies and testimonials you put together from those discussions, are already resonating with important prospects. We are also receiving traction from the updated messaging and design on our website and we are excited by the momentum.
Your assistance with our Reston office open house, including planning, invitations, ribbon-cutting, catering, and media promotion were significant to the event's success. In addition, your work on our educational series event including planning, developing the critical mailing list, invitation copy, design, printing and mailing, RSVPs, etc., have helped position this event and secure attendance of the appropriate audiences.
We're excited to be getting the word out about FVCbank's growth and success through your public relations efforts as well. The media interest you have gained for our office opening and recent capital raise from the Washington Business Journal and Bank Director among other publications has been helpful in building awareness for the bank.
We also appreciate your coordination of all our recent photography and copy for the client testimonial posters we've hung in our offices, for the government contractor brochure, and for our SmartCEO banking ad.
We would be happy to refer Verasolve to any of our contacts, and we look forward to continuing a successful relationship with you and your team.
Sincerely,
David Pijor
Chairman & CEO
FVCbank
Download PDF Testimonial