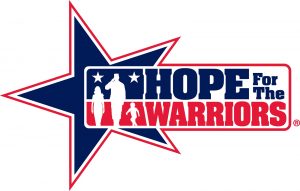 Dear Ethan:
On behalf of Hope For The Warriors, I am pleased to inform you of the impressive and impactful efforts made by Verasolve during our end of year campaign and into the first quarter of 2016. Their extremely effective team jumped in immediately and became one of our team seamlessly.
Verasolve contributed to the expansion of the Hope For The Warriors' marketing, development, public relations, and social media strategy in an interim capacity from October 2015 – March 2016. In those five months, Verasolve enhanced our digital and offline presence and expanded our Hope For The Warriors brand recognition and awareness as an organization. Their expertise and guidance helped to better educate donors, corporate partners, and volunteers of our services for post-9/11 service members, their families, and families of the fallen.
Verasolve would be an asset to any organization looking to expand their marketing, public relations, development, and social media needs and I am grateful for their hard work on our behalf. I gratefully recommend them for any endeavor they pursue and will continue to utilize their services for upcoming projects.
Sincerely,
Robin Kelleher, President/CEO, Hope For the Warriors
Download PDF Testimonial