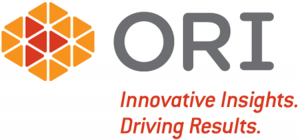 Dear Ethan,
I'm writing to thank the Verasolve team for the excellent work they've done on our marketing and social media initiatives. They dove right in and helped us break down our messaging for each of our audiences. They also helped us create and improve our user experience, which resulted in several prospects agreeing to meetings once they had reviewed our website. Verasolve took the time to really understand our business and quickly became part of our team as they built strong relationships with our employees.
Verasolve integrated seamlessly into our marketing team, working together to create and implement our new marketing strategy, which enhanced our website, strengthened our social media presence, built up our blog and refined our entire digital presence. Verasolve was committed to our social media initiatives, from improving our social presence to live-tweeting an event to hosting a company-wide training session on social media best practices. Verasolve's assistance with social media was invaluable, and we appreciate the consistent and timely effort of the entire Verasolve team.
Verasolve also worked with us on our blog. Your team wrote examples of blog posts for our employees and established and maintained a consistent voice across posts. Verasolve consistently updated the blog with useful content for our readers, helping us build trust as thought leaders in the community.
Verasolve is a trusted partner, and your team's consistent hard work and effort set you apart. I would certainly recommend another business to work with Verasolve on their marketing endeavors.
Sincerely,
Lesley Boucher
Vice President, Consulting and Customer Experience
ORI
Download PDF Testimonial