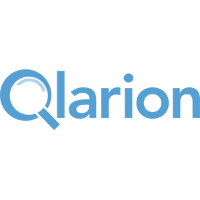 I wanted to express my gratitude for the outstanding work the Verasolve team delivered over the past three years helping Qlarion increase brand awareness in the public sector. We hired Verasolve because we wanted to increase brand awareness for Qlarion's federal big data and analytics solutions, particularly our state and local services.  Verasolve developed new messaging and created compelling marketing materials that helped us identify and refine our key value propositions and market our products more effectively. Verasolve's work helped arm our sales team with what they need to close business.
Verasolve helped us earn media attention for our work, securing coverage in Statescoop, Citylab, The Washington Post, Government Executive and other publications important to our audience.
Earlier this year, Verasolve helped us overhaul and relaunch our web site with a new look and feel, updated messaging and content for each of our target audiences. Verasolve has gone above and beyond to understand our goals and develop strategic solutions to help us meet them. Their attention to detail and client service is truly impressive. I would be happy to recommend them to anyone looking for an agency.
Best,
Jake Bittner
Qlarion CEO
Download PDF Testimonial