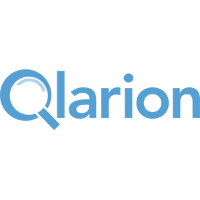 Dear Ethan,
I wanted to express my gratitude for the outstanding work the Verasolve team has delivered in helping Qlarion develop a targeted marketing plan.
We hired Verasolve because we wanted to increase brand awareness around Qlarion's federal BI solutions, particularly our newest product, Qlarion Community Center, a solution that helps local governments more efficiently deliver services to their citizens. Verasolve developed new product messaging and created compelling marketing materials (including product fact sheets, a pitch deck, website content, and blog content) that helped us identify and finesse our key value propositions and market the product more effectively. The work Verasolve has done with Community Center has armed our sales team with the content they need to close business.
Verasolve has also helped us develop and hone our content marketing strategy, specifically with the upcoming launch of "The Merge," an entirely new content platform that will position Qlarion's leadership as thought leaders in the analytics space. The Merge—an online journal designed to educate public sector leaders— will feature articles and resources from Qlarion, our partners, and our clients. Verasolve developed the brand name, created messaging and editorial guidelines, and provided creative direction for the logo and website development, which has allowed Qlarion to generate excitement for the site and secure both internal and external contributors. Verasolve also developed a strategic social media and PR plan that will help us generate visibility and press for the site before and after launch.
Verasolve has gone above and beyond to understand our goals and develop strategic solutions to help us meet them. Their attention to detail and client service is truly impressive. I would be happy to recommend them to anyone looking for an agency.
Best,
Jake Bittner
CEO, Qlarion
Download PDF Testimonial