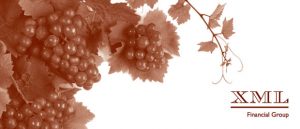 I'd like to express how pleased I and my fellow co-founders have been with the Verasolve team's work for XML Financial Group thus far. Both the prospect and recruiting events you and your team executed for us were very successful, resulting in numerous qualified prospect leads and financial advisors for our firm.
The letters, Save the Dates and invitations your team developed in advance of each of the events were professional and resonated with our audiences. We were very pleased with their effectiveness in relaying our message and in gaining the attention we needed to maximize event attendance. The mailing lists you developed for these direct mail pieces were also well done and produced the appropriate target audiences.
The attendees at the events were impressed with the selected venues as well. The guests at our prospect event were especially enthusiastic about the wine pairing and presentation, and the photos you coordinated for the guests were also well received.
Your coordination and assistance with the budgeting for these events has been extremely helpful in determining how we should move forward with our marketing efforts. We feel that the success rate we experienced has proven the events' value, and are very much looking forward to working with you on more events in the months to come.
I'd also like to mention that we are energized by the results of your team's public relations efforts. The media pitching and bylined articles they've written are already producing results, and we're excited to keep the momentum going.
We have found your team's knowledge of the independent wealth management industry to be unparalleled among marketing and public relations professionals we have come across in the past.
We would be happy to serve as a reference for you and your team if the need arises.
Sincerely,
Brett Bernstein, CFP ®
Co-Founder, XML Financial Group
Download PDF Testimonial